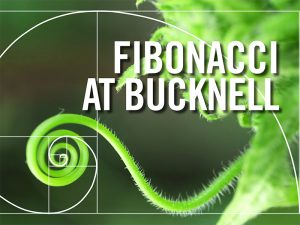 Leonardo of Pisa (a.k.a Fibonacci) has a remarkable connection with Bucknell, and to celebrate this fact we are holding an interdisciplinary conference on October 14. Featured speakers include:
Mario Livio – an astrophysicist and author of popular science books,
Keith Devlin – NPR's "Math Guy" and the author of numerous popular mathematics books,
William Goetzmann – Director of the International Center for Finance, Yale University
This event will be in the Langone Center from 10:00 a.m. until 2:30 p.m.
Lunch tickets are available in Olin 380, or by writing to math@bucknell.edu
Learn more here.